Human Resource Management system
Human Resource Management Information System (HRMIS) is Centralized Real Time System. It provides a comprehensive integrated solution for all HR functional units thereby increasing the organizational performance and proper coordination between different units. It captures whole service life cycle of an employee from his/her appointment to the termination of service due to retirement or any other reasons. The system stands as a robust, real time and strategic portal in the organization to facilitate the decision making capability of the different hierarchy levels i.e. top level management, middle level management and operational management. The core competences of the organization are also determined by the accuracy in the decision making of "Right People at the Right Time for the Right Job"; Hence HRMIS being as an employee centric system helps in maintaining such accuracy.
Features :
Personnel Information System:
Staff Personal Information (name, age, marital status, date of birth, address, contact no., email address, educational details, work experiences, Family details etc)
Staff Official Information (Designation, Employment Status, grade, benefits, place of work, , training details, awards, punishment, etc and Photo and Signature of Staff can also be uploaded)

Resigned / Retired Staff Information Database
(educational document/other documents such as letters, bond, etc )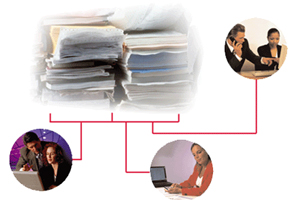 Document Tracking.
Database of Employees under Service Bond and Duration of Bond (Directly link while doing resignation settlement)
Service History
Appointment
Transfer
Promotion
Last Promotion date etc.
Education History
Training
Award / Punishment Detail
Past service information.
Employee Self Service Portal (Leave application / Attendance Record / view profile etc).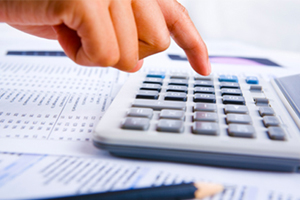 Attendance and Payroll:
Payroll System including insurance, bonus calculation, allowance, pension, gratuity, tax calculation, PF, CIT calculation etc.
Complete Tax calculation / reports as per government regulations.
Payroll System and All calculation related parts

Salary Calculation
PF and CIT (Retirement Fund).
Dashain Allowance
Leave Fare Allowance
Bonus Entry.
Loan Calculation and Database (personal, home, bike)

Advances
Overtime (normal, holiday, evening). Also Manual Overtime entry
Different types of allowances entry ( Regular / Non Regular etc)

Insurance Database maintenance
Other deductions (like donation, deduction to employment fund)

Tax exemption items
Back dated adjustment (due to promotion, salary increment, appraisal, changes due to change in policies) as and when required
Different types of Reports related to Payroll and Tax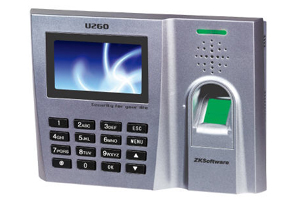 Attendance System & Leave Management.
Attendance Record by Proximity Card
Shift Scheduling
Various MIS reports
Automatic / Manual Data Back up system
Staff Duty Roaster ( Department wise e.g. IT and Card Dept)

Resignation Settlement Calculation
Attendance System- Linking with present attendance system, i.e. RMS
Leave management through web.
Leave Calculation and its Database.

Employee Portal (web)

Employee own personnel information (view only).
Leave Apply through web portal
Leave recommend, sanction through web portal and email notifications.
Leave Balance
Leave Reports
Attendance Record view
Can view his / her own Pay-Slip and Tax – Slip.
Messaging System.
Change Password.
Admin Portal
Employee Personnel Document Upload / View
Applicant Database Information System.
Branch wise – attendance / leave reports.